I am a social worker and a researcher. I am passionate about reforming the child welfare system, using research to build better futures for youth who age out of foster care, and realizing the power of connections to caring adults for all vulnerable youth. As a newly-minted Assistant Professor at Penn's School of Social Policy & Practice, I am striving to build a research agenda that is resiliency-focused and based in the strengths and virtues that enable foster youth to not only survive, but thrive. My published work includes scholarly articles on natural mentoring, evidence-based practices for youth in foster care, independent living services for youth in foster care, residential group care, intensive in-home therapy, low-income homeownership, and child/adolescent traumatic stress.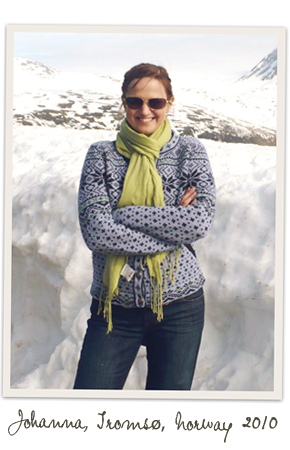 I have done a lot of school, verging on becoming a career student! I love to learn, explore ideas, and live the life of the mind. I believe in the power of knowledge to transform our world. Following Germantown Friends School, which I attended from Kindergarten through 12th grade, I went to Swarthmore College where I received my BA in Sociology/Anthropology & Education in 1997. My experiences at Swarthmore very much laid the groundwork for my interest in improving the lives of vulnerable populations. I was a Eugene M. Lang Scholar Opportunity Scholar for Social Change. For my "Lang Project," I collaborated with friend and fellow Swarthmore alum Dhruvi Kakkad '97 to create A Fight for Survival: Voices on Poverty, a 1996 documentary film about the collaboration between Empty the Shelters, a national youth-led organization working to end poverty through fundamental social change, and the Poor People's Movement in Philadelphia during the mid- to late 1990s. During our work on the documentary, the now ubiquitous Gandhi quotation first resonated with and continues to guide me, "Be the Change You Wish to See in This World."
I returned to school in 1999 to get my Master's degree in social work. I attended Bryn Mawr College's Graduate School of Social Work & Social Research where I received my Master of Social Service and Master of Law & Social Policy degrees in 2001. The 2 years I spent at Bryn Mawr's GSSWSR helped me figure out how to take all the ideas I had about social justice and service to communities and convert them into action.
After 4 years of professional social work practice, I returned to school for a PhD in social work. Before that, during the 4 years following my Master's I worked as an internal evaluator for a private foster care agency in Miami, FL. My work as an internal evaluator exposed me to a public child welfare system that for too long has been a chronic failure, one that cannot be remedied by the standard formula of legislative changes, new leadership, increased appropriation, or simply tinkering with the status quo. I became determined to better understand the causes and consequences of youth aging out of foster care and acquire the skills necessary to build better futures for these vulnerable youth. These goals brought me to the School of Social Work at University of North Carolina–Chapel Hill to study with Richard P. Barth (now Dean at University of Maryland's School of Social Work) where I received my PhD in 2009.
In May 2012, I completed a 2 year postdoctoral fellowship at the UCLA-Duke University National Center for Child Traumatic Stress at Duke University Medical Center in Durham, NC. And in July 2012, I started as an Assistant Professor at Penn's School of Social Policy & Practice (SP2).
When I'm not being scholarly, I love spending time with family and friends, snuggling with my 3 kitties (Haley, Max & Dharma), going to the beach, reading fiction and memoirs, shopping, scrapbooking, playing tennis, watching college basketball (especially Carolina and Duke, GO HEELS!), rollerblading, mentoring, exploring new places, traveling abroad to places like Norway and Costa Rica, sharing my talents, and playing full out in life!
The tagline for my website, "one wild & precious life" comes from Mary Oliver's poem The Summer Day. The last two lines, "Tell me, what is it you plan to do/with your one wild and precious life?" capture the essence of the passion I feel for my calling, to reform child welfare so that no youth leaves without a lifetime connection to a caring adult.
THE SUMMER DAY
Who made the world?
Who made the swan, and the black bear?
Who made the grasshopper?
This grasshopper, I mean-
the one who has flung herself out of the grass,
the one who is eating sugar out of my hand,
who is moving her jaws back and forth instead of up and down-
who is gazing around with her enormous and complicated eyes.
Now she lifts her pale forearms and thoroughly washes her face.
Now she snaps her wings open, and floats away.
I don't know exactly what a prayer is.
I do know how to pay attention, how to fall down
into the grass, how to kneel down in the grass,
how to be idle and blessed, how to stroll through the fields,
which is what I have been doing all day.
Tell me, what else should I have done?
Doesn't everything die at last, and too soon?
Tell me, what is it you plan to do
with your one wild and precious life?
from New and Selected Poems, 1992
Beacon Press, Boston, MA