CURRENT RESEARCH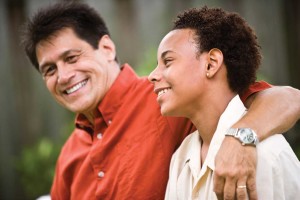 Contexts and Outcomes of Youth Who Age Out of Foster Care
Using secondary data from the evaluation of federally-funded ILPS, this research is ascertaining whether such programming contributes to enhanced social support, a putative resilience factor in protecting against adverse outcomes while transitioning to adulthood. The first study evaluated the effectiveness of a life skills program in Massachusetts. A second study used data from an ILP life skills program in Los Angeles to ascertain whether there are differences over time in predictors of social support by race/ethnicity. We are also using the data to examine whether mentor type (formal vs. natural) matters for youth aging out of foster care.
PAST RESEARCH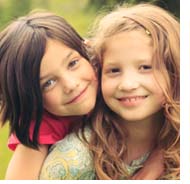 The National Child Traumatic Stress Network (NCTSN)
This work was continuation of secondary data analysis of clinical administrative data from the NCTSN's Core Data Set, which contains standardized client data from approximately 14,000 trauma-exposed children and their families who were treated at one of the NCTSN's network sites between 2004 and 2010. The NCTSN is comprised of centers located throughout the United States that provide trauma-informed mental health services, including evidence-based treatment (e.g. Trauma-Focused Cognitive Behavioral Therapy).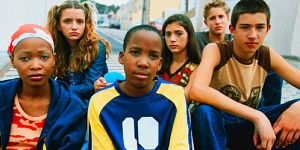 Attitudes & Beliefs about the Implementation of a Child-Welfare Based Natural Mentoring Intervention for Older Foster Youth
Child welfare professionals have a significant role to play in facilitating the development of growth-fostering relationships between foster youth and natural mentors. I have developed a practice model for teaching professionals how to implement a natural mentoring intervention, called C.A.R.E. (Caring Adults 'R' Everywhere), which is both theory-driven and research-based. C.A.R.E. has yet to be piloted. Prior to pilot-testing, C.A.R.E. must first be reviewed by key stakeholders, including older foster youth and child welfare professionals. This study adds to the evidence-base for natural mentoring interventions for older foster youth by garnering feedback regarding the viability of the idea, acceptability of C.A.R.E.'s approach and procedures, and appropriateness of its content and structure. We used focus groups to ask participants to reflect and comment upon the scope and sequence of the intervention as operationalized in the C.A.R.E. treatment manual, as well as other fundamental topics that might have been overlooked in the first iteration of the manual, with the goal of revealing underlying attitudes and beliefs about the implementation of a natural mentoring intervention for older foster youth. This project was funded by Penn's University Research Foundation.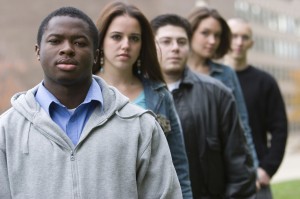 Feasibility Pilot Test of Caring Adults 'R' Everywhere (C.A.R.E.): A Natural Mentoring Intervention for Older Youth in Foster Care
C.A.R.E. is designed to facilitate and support the development of growth-fostering relationships among older foster youth and natural mentors in child welfare settings, while simultaneously ameliorating risk factors and building protective factors, implemented over a 12-week period. The goals of C.A.R.E. are to cultivate and/or strengthen adaptive resources/non-cognitive abilities (i.e., grit, resilience, self-control/affect regulation, future orientation/expectations), augment prosocial development and outcomes (i.e., mental health functioning, educational engagement, peer relationships), and reduce initiation of, and engagement in, health risk behaviors (i.e., delinquency/violence and substance use). A small feasibility pilot RCT was funded as part of a partnership with Philadelphia's Department of Human Services by the Administration on Children, Youth & Families Planning Grant to Develop a Model Intervention for Youth/Young Adults with Child Welfare Involvement At-Risk of Homelessness (HHS-2013-ACF-ACYF-CA-0636). View a short video about the feasibility pilot here.
Natural Mentors & the Cultivation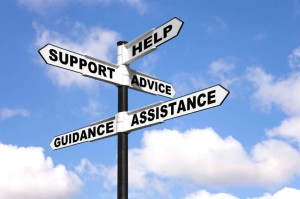 of Non-Cognitive Skills in Foster Youth
Natural mentoring is one way to cultivate caring relationships between youth and supportive adults, and is recognized as a promising approach for foster youth. There is a strong theoretical basis for natural mentoring and a few preliminary studies have explored its potential efficacy, but the evidence base for natural mentoring for foster youth is not well-established. The goal of this study was to explore the association between having a natural mentor and development of non-cognitive skills, which have been shown to better predict success in high school and beyond than cognitive skills and IQ. The primary aims were to ascertain whether the presence of a natural mentor in a foster youth's life cultivates non-cognitive "soft skills" and identify ways to leverage these abilities, capitalizing on the emotional connection between the youth and natural mentor. This study involved analysis of intervention data from the Fostering Healthy Futures (FHF) trial (PI: Heather Taussig; 5R01MH076919-05). FHF is a preventive intervention designed to promote prosocial development, and to reduce problem behaviors for youth in foster care. FHF is an innovative, culturally-sensitive and multi-component intervention for 9-11-year-old children who have been maltreated and placed in foster care.
CURRENT TEACHING
SWRK 731. Clinical and Macro Child Welfare Practice: Students enrolled in this course learn about the various contexts in which child welfare practice and policy services take place and the skills and modalities that are used with children, youth, and families who are the focus of child welfare intervention. Students learn about the social conditions and unmet needs that have typically precipitated child welfare policy and ideological debates informing child welfare policy. How to structure organizations and implement planning in support of strengthening front-line practice is also addressed. Taking stock of these policies and organizational factors, students gain a firm understanding of how they influence, shape, and govern direct clinical practice in child protection and casework. Particular attention is devoted to developing students' practice skills in safety assessment and safety planning, risk assessment, and permanency planning. Implementation of evidence-based, trauma-informed interventions to promote positive developmental outcomes among the racially/ethnically diverse pool of children and adolescents placed in out-of-home care is also a focus of attention. Other topics include separation, loss, and identity development; disproportionality and disparity; and self-care in child welfare practice. In the spirit of bridging connections between macro and clinical practice, course content delves into how direct casework services influence dependency actions in the juvenile courts. How these direct practices or interventions influence case outcomes as reported by a number of federal data reporting systems also be discussed. A social justice framework is applied to understand how child welfare policies and organizational services sustain child and family inequalities, especially for historically oppressed and marginalized populations who are disproportionally represented in the child welfare system.
SWRK 732. Integrative Seminar in Child Welfare: This capstone course in the Child Well-Being and Child Welfare specialization (CW2) integrates direct/micro and macro levels of practice; research in child welfare and related fields, as the research relates to all levels of practice; the relationship of child maltreatment and other social problems; and perspectives from several disciplines, specifically social work, other mental health professions, law, and medicine, as these disciplines address problems of child maltreatment and child welfare. The seminar highlights issues of social justice, disproportionality, and disadvantaged populations, including children in general and poor children in particular. Faculty from other disciplines are be featured as guest lecturers throughout the course.
SWRK 615. Introduction to Social Work Research: This course presents the broad range of research tools that social workers can use to improve the effectiveness and efficiency of their practice. The course emphasizes the process of theory development, conceptualization, and hypothesis formulation across a broad spectrum of social work practice situations. The course includes methodological considerations relating to concept operationalization, research design (experimental, survey, and field), sampling instrumentation, methods of data collection and analysis, and report preparation and dissemination. The course also emphasizes how social work research can help professionals better understand and more effectively impact problems of racism and sexism in contemporary American society.